From Albany to Lake George to Saratoga: Flowers & Floral Arrangements for your Business or Event!
Discover inspired corporate flower arrangements in Saratoga, flowers for your company event in Albany, or a stunning plant arrangement for your office foyer in Queensbury. Make Meme's your florist in Queensbury, Lake George, Glens Falls, or Albany NY! We deliver throughout the region daily, and all of Meme's floral designs can be individually tailored to suit your corporate style and theme.
Call Meme's Florist at 1-866-243-6862 today for more information, or simply contact us online!
We will be happy to assist you in choosing the perfect arrangements for your office, event, or corporate gift baskets for your most valuable clients!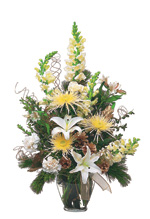 Meme's Florist is an established Saratoga Springs area florist with an emphasis on unique and elegant flower arrangements. Our imaginative flower designs by Bobbie Tompkins and Dana Foster are an inexpensive way to promote your business or corporate image. A fresh and positive appearance created with flowers, plants and greenery can improve the attitudes, morale and productivity of your staff. With flower designs from traditional to contemporary, we have an impressive client list for Meme's Florist in Queensbury and Lake George hotels, corporate and office foyers, and hospitals. For many private and small businesses in Saratoga, flowers and plants from Meme's Florist grace offices and dress up company events.
Read Article: University Research Indicates Flowers and Plants Promote Innovation, Ideas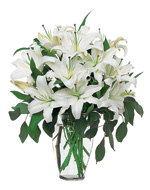 Holding a product launch, hosting a special client conference, or gala dinner for a fundraising event? A positive first impression and a warm welcome using creative flower or plant arrangements will directly affect the success of your business. Whether you are located in Lake George, Corinth or South Glens Falls, florists at Meme's can provide custom designed flowers around your company logo and color theme, a specific season such as Christmas and Hanukkah, or a special day or event (Saratoga Springs Travers Stakes, St. Patrick's Day etc).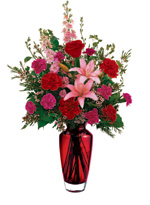 The waiting room of your business loses its stark appearance with a beautiful flower display to brighten the room. Reception areas are more welcoming to visitors when decorated with a colorful, seasonal flower arrangement. Whether you are located in Queensbury, Lake George or Glens Falls, florist expertise from the designers at Meme's means that everyone in your office will appreciate having an intimate view of the outside world with a container of fresh flowers.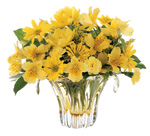 Refresh the air and improve your outlook with blooming plants, flowers or topiaries in decorative containers, bringing summertime color to the neutral character of an office or boardroom. For your business in Queensbury or Saratoga Springs, corporate flower arrangements create an elegant statement. As a full service florist, Meme's welcomes corporate accounts and offers discounts for monthly service.
Read Article: University Research Indicates Flowers and Plants Promote Innovation, Ideas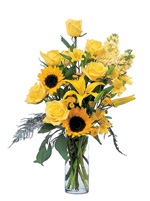 A bright flower bouquet will convey appreciation or thanks to a colleague or client, in a thoughtful, unique way. Sent from your business in Albany, South Glens Falls or Saratoga, flowers will differentiate you from your competitors as well. Meme's florist has the knowledge and experience as retail, event and corporate florists to create a lasting, beautiful impression. If you're looking for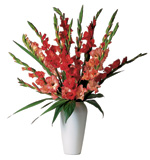 Located in Corinth, NY, Meme's Florist delivers daily to Saratoga Springs, Ballston Spa, Lake Luzerne, Glens Falls, South Glens Falls, Queensbury, Wilton, Greenfield Center, and Lake George. Meme's Florist specializes in weddings, made to order gift baskets, funeral flowers and sympathy flowers with same day delivery. Meme's Florist is a member of Teleflora, FTD and 1-800-Flowers and can send flowers worldwide.